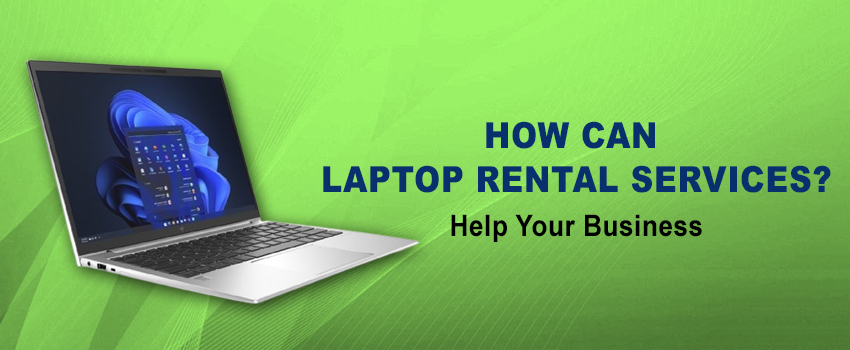 How exactly does computer rental in Gurgaon help your business? There are some ways the service makes your business more effective and responsive. Let's see how.
Always Have Access to the Latest Technology
Technology is ever-evolving. Therefore, the laptop also needs updating and new software in it for it to work. It is a financially sound decision to purchase a new device every time. What one can do is use the updated laptop on a rental service.
It is wise to get a laptop that is on rent to enjoy and use the updates. The rented laptop will have all the updated features that one can access for a quarter of the price.
Saves Money
As stated before, a rented laptop saves money. It also saves one from a lot of hassles. It might be risky to download new software for specific events for which you need your laptop. In such circumstances, you can find a laptop for rent. It will fall under your budget and help you do your job.
Several activities may need specific configurations the laptop company can help set up. They offer up-to-date versions of the software.
Less Expensive
One of the advantages of the service is that it saves money. There is no extra cost for renovation or repair, or servicing. A rental laptop can have simultaneous uses across various departments, thus saving equipment costs. One can also install all the extra features in the laptop as a few activities need the additional configurations, which helps to run the business. It is a more affordable option.
Saves Business Cost
Rental laptops save businesses by curbing the hefty repair costs. Laptops, like all machines, will start to malfunction- whether the keys or the software, they will once at least malfunction. Repairing it is quite a hefty bill.
When one avails of rental laptop service, they receive fully functional laptops with the latest system and software updates. They do not have any out-of-pocket expenditures, as the provider is responsible for maintaining the laptop.
Provides Configuration as Per Business Requirements
Since technology is ever-changing, the laptop bought a few months ago can become outdated. It keeps the purchase cycle going, which weighs heavily on the pocket. Therefore, it is better to rent laptops. It is wise to rent a laptop with all the latest capabilities, functions, and technologies to support and complete your current project.
There is no need to buy an expensive laptop, and the rental fees are a fraction of the actual cost of a laptop. It is a better and more efficient option. You can complete your work and analysis on the rental laptop.
Empty Storage Space
Another problem that most offices face is limited space. Storing multiple files can take up a lot of space. Availing of the laptop rental in Gurgaon helps to minimize workspace. It creates a clutter-free workspace.
Perfect for a Flexible Workforce
If the office or the company has a flexible workforce, then rental laptops are an excellent solution for their business needs. It helps the staff to be more productive. The company can install the latest version of the work-related software for more efficient work.